3D computer modelling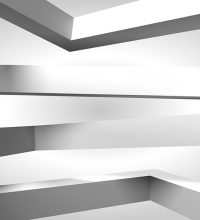 3D computer modelling
Reasons for choosing H&H Acoustic Consultancy?
With a broad area of expertise our professionally trained staff can offer assistance in wide ranging areas of acoustics from the start to finish of a project. Whether assistance is required at the very early planning stages or if sign-off of a completed project is required we are able to assist. In addition our breadth of expertise allows us to consider projects from a number of different acoustic angles often resulting in more cost effective
Why are computer models required?
In some cases it is not possible to accurately assess an environment or space or for large scale assessments simply too time consuming. In these circumstances computer modelling can simplify the assessment and simultaneously increase accuracy. For some projects visualisation of noise is often helpful to assist assessment and for 3rd parties to understand the site, computer based models can generate these in 3 dimensions quickly and easily.
What assessments can you help with?
Environmental Noise – computer modelling is very useful for all sizes of project where noise ingress to buildings is of concern. This includes projects such as residential, offices, schools and hospitals. The model allows calculation of noise levels at the façade of a building on each floor level, meaning that specification can adjusted based on height as well as distance.
Commercial/Industrial Noise – where noise radiates from a site it is often difficult to accurately assess the effects buildings and natural barriers (such as ground height and ground hardness). Computer modelling accurately includes this ensure under/over specification is not made.
Reverberation Time – in complex spaces classical calculation methods become increasing unreliable as they assume a certain simplicity to the space. Using computer modelling allows accurate reverberation time assessment of these spaces in addition to more complex assessments such as speech intelligibility.
What is happens during a computer based assessment?
Environmental noise models are based on a combination of site measured noise levels and drawings. The site measure-ments will normally take place over a 4 to 7 day period and consider the dominant noise source at site. Industrial assess-ments can be based on site measured data or manufacturer data in combination with drawings. Reverberation assessments are predominately based on drawings and material specification sheets. Once the model has been created its findings are summarised in a report and issued inline with requirements.
What happens after a sound insulation assessment?
Following a computer based model it is possible to revise elements of the model as a result of repeat assessments or project redesign. This process of iterative assessment is particularly suited to live projects where design ideas are being discussed or to site where periodic reassessments are required.
How long does the process take?
Depending on availability of drawings and/or site access the process will normally be completed within a 1 month working period.
How do I get in contact and discuss my needs?
The best way to get in contact is via our main telephone number (01536 270450) or via our email address: info@acoustictechnologies.co.uk.
Need advice on flooring?
Ask our experienced engineers.
Call +44 (0) 1536 270450